MOTAG-SOUTH history
The Millyard Operating Technical Advancement Group, commonly known as MOTAG-SOUTH is a subcommittee of the Fiber Raw Materials Supply Committee in the Pulping Division of TAPPI. It was formed in April 1973, at the Airport Holiday Inn in Atlanta, Georgia.
The original committee consisted of:
Jim Holekamp, James A Holekamp Associates
Herb Temple, TAPPI
Bill Gilmer, Brunswick Paper Company
Jim McBride, Bowater Paper Company
Ralph Buechler, Murray Machine Company
John Clark, Rader Pneumatics
Charlie Gardner, Weyerhaeuser Company
At that meeting the groundwork for the subcommittee was laid. The organization has now grown to form the two subcommittees known as MOTAG-South and MOTAG-North. In 1991, another group MOTAG-West was formed.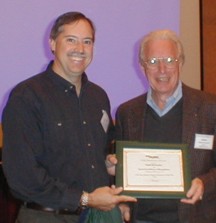 The objective of the subcommittee was, and is, to provide a conduit for communications between the fiber industry, vendors, and consultants, to hear and discuss prepared presentations covering mill woodyard design and operational problems. During the 10 years under Jim Holekamp's direction the organization grew from fifteen to almost two hundred in attendance today at the semi-annual meetings. His dedication to the objectives of MOTAG inspired all that knew and respected him.
Following Jim's death in March, 1983 a movement was spearheaded by Tommy Hutcherson of Brunswick Pulp and Paper to establish and fund a memorial scholarship that would become a permanent gesture of recognition, respect, and appreciation for Jim Holekamp and all that his work stood for.
After much organization, discussion and deliberation, our Blue Ribbon Scholarship Committee, directed by Pete Huggins, Federal Paperboard Company, has selected our first recipient of the James A. Holekamp Memorial Scholarship Award. This scholarship is dedicated and presented to deserving young men and women who will formulate and activate the future forestry practices and their means of utilization for tomorrow.

Upon Jim's death, Charlie Gardner took over the duties of Program Coordinator and carried on in this capacity until August of 1987. At that time Charlie relinquished his duties for health reasons. The then Secretary, who served the group many years under Jim and Charlie, Bill Engelau took over both jobs of Secretary and Program Coordinator.
Jim Holekamp's career was dedicated to forestry and its related fields. He was a director in the America Pulpwood Association for many years before forming his own company. He was considered a leader in the industry dealing with forest harvesting and mill woodyard operations. He always advocated the complete utilization of the forest from stump to the top most twigs.
Charlie did suddenly in June of 1989. At the next meeting in August 1989, Sun Machinery spearheaded the creation of the Charles S. Gardner Scholarship Fund giving MOTAG the second scholarship to monitor under its program.
Bill Engelgau remained secretary and program coordinator until the spring of 1994 when he passed away unexpectedly. Sam Caldwell, the treasurer, at that time assumed the roles of treasurer, secretary and program coordinator. In the summer of 1995, Steve Northcross took over the secretary position.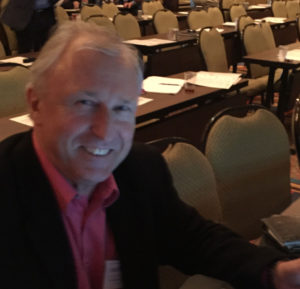 After 23 years at the Holiday Inn on Virginia Ave. in Atlanta, Georgia, MOTAG-South moved it's meeting around the corner to the Renaissance hotel in August of 1996.

MOTAG-South is proud to have Sam Caldwell, Sun Machinery and Joanne Turnell, as Meeting Coordinator and Secretary.  The group continues to meet annually and recently introduced corporate sponsors and tables top exhibits, making MOTAG - the Pulp and Paper Industry's largest not for profit industry event to still be run by volunteers.
In 2020 MOTAG-South continues to grow, our attendees have surpassed 250 people,  our sponsor have grown to 39. tables.  In 2020, Alastair Twaddle of International Paper retired from his position as Scholarship Chairman.  We welcome Dave Stanley of WestRock, West Point, Virginia to the position of Scholarship Chairman.
In 2023 our 50th Anniversary at MOTAG South, Secretary, Joanne Turnell has stepped aside as Secretary and has joined the Board of Directors, Sam Caldwell, Program Coordinator and Treasurer has also stepped aside and joined the Board of Directors.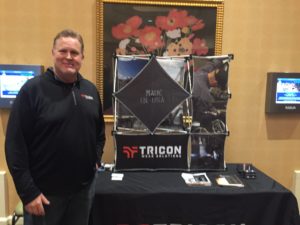 We welcome Bo Bergeron of Tricon Wear Solutions to the position of Program Coordinator, Chris Watson of Sun Machinery to the position of Treasurer, and Mike Wolfgram of Tricon Wear Solutions to the position of Secretary.
2023
VOTING - BOARD OF DIRECTORS
Scott Thomas - International Paper
Nathan Grimes - International Paper
Teddy Berman - Kone Cranes
Matthew Davidson - Mack Mfg
JD Robinson - International Paper
Heather Witherow - Westrock
George Currin - Tricon Wear Solutions
Joanne Turnell - Bruks Siwertell
Sam Caldwell - Sun Machinery
Mike Wolfgram - Secretary - Tricon Wear Solutions
Bo Bergeron - Program Coordinator - Tricon Wear Solutions
Chris Watson - Treasurer - Sun Machinery