MOTAG is proud to provide Scholarship funds for students in the study of Forestry, Silviculture, & Land Management.
For more information please contact our Scholarship Chairman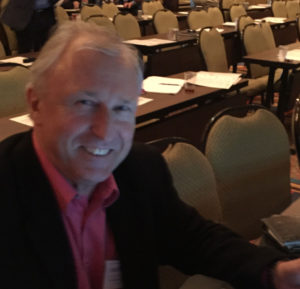 Alastair Twaddle
Scholarship Chairman
Manager Fiber Quality – International Paper, Memphis TN
alastair.twaddle@ipaper.com – 901-419-1653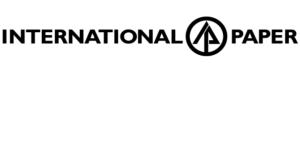 The James A. Holekamp Memorial Scholarship Award
and the Charles S. Gardner Scholarship Award
Objective
The purpose of the Scholarship Program is to financially aid as many deserving your students who have demonstrated a certain degree of scholastic achievement in the study of Forestry, Silviculture, Land Management, etc. and have some financial need.
The scholarship(s) is (are) open to all qualifying students about to enter his/her sophomore year or above at an accredited University in the Southeast or South Central. The major that the students intend to pursue must be in a wood fiber related major.
The Universities that are interested in participating in the scholarship program will be sent a scholarship application (s)  for those students what want to be considered and that the college recommends.
The Scholarship committee chairman will initiate, solicit, and select two members of the steering committee to serve on the committee with him/her.
At the meeting a decision will be made of who the Scholarship Committee recommends and the steering committee endorses for final selection.
The candidate selected will have earned a 3.0 or better G.P.A. in his/her freshman year, which must be maintained. Should the grades be maintained, the scholarship will be considered each year for a total of four (4) years.
Applications must be returned by July 1.
The Universities that qualify for the MOTAG-South Scholarship are:
University of Tennessee
Head, Department of Forestry, Wildlife and Fisheries
Knoxville, Tennessee, 37901-1071
Phone 865-974-7988
Fax 865-974-4714
Email: fwf@utk.edu
University of Florida
Director, School of Forest Resources and Conservation
136 Newins-Ziegler Hall
PO Box 110410
Gainesville FL 32611-0410
Phone: (352) 846-0850
Fax: (352) 392-1707
mlme@ufl.edu
Louisiana State University
Dept of Renewable Natural Resourses
Karen Cambre
227 Renewable Natural Resources Building
Baton Rouge, Louisiana, 70803-6200
Phone 225-578-4131
Fax 225-578-4227
Email: kcambr1@lsu.edu
Stephen F. Austin State University
Arthur Temple College of Forestry and Agriculture
419 East College St Post Office Box 6109, SFA Station
Nacogdoches, Texas, 75962-6109
Phone 936-468-3301
Fax 936-468-2489
Email: fshockley@sfasu.edu
University of Arkansas
School of Forest Resources
Post Office Box 3468
Monticello, Arkansas, 71655
Phone 870-460-1052
Email: forestresources@uamont.edu

Clemson University
Forestry and Natural Resources
Forest Resources Management 261 Lehotsky Hall
Clemson, South Carolina, 29634-0317
Phone 864-656-3303
Fax 864-656-3304
playton@clemson.edu

Louisiana Tech University
School of Forestry
College of Applied and Natural Sciences
Post Office Box 10138, Tech Station
Ruston, Louisiana, 71272
Phone 318-257-4985
Fax 318-257-3356
Email: mgibson@latech.edu

Duke University
Duke Forest at Duke University Box 90332
Room 412 North Building
304 Research Drive
Durham, North Carolina 27708-0332
Phone 919-613-8013
Fax 919-6613-8077
Email: dukeforest@duke.edu
University of Georgia
Warness School of Forestry and Natural Resources
180 E Green Street
Athens, Georgia, 30602-2152
Phone 706-542-2868
Email: mclutter@warnell.uga.edu
Virginia Tech
College of Natural Resources and Environment
Dept of Forest Resources and Environmental Conservation
313 Cheatam Hall
Blacksburg, Virginia, 24061
Phone 540-231-5483
Email: FREC@vt.edu
Texas A&M University
Ecosystem Science & Management
Horticulture Forest Science Building
2138 TAMU 495 Horticulture Rd.
College Station, Texas 77843-2135
Phone 979-845-5000
Email: Heather Janke hjanke@tamu.edu
University of Kentucky
Department of Forestry
105 Thomas Poe Cooper Building
Lexington, Kentucky, 40546-0073
Phone 859-257-7596
Fax 859-323-1031
Email: Forestry.Department@uky.edu

Mississippi State University
Box 9681
Room 105 Thompson Hall Mississippi State, Mississippi 39762-9601
Phone 662-325-2949
Fax 601-325-8726
Email: aezell@cfr.msstate.edu

Auburn University
School of Forestry and Wildlife Sciences
602 Duncan Drive
108M White Smith Hall
Auburn, Alabama, 36849
Phone 334-844-1007
Email: brinkrw@auburn.edu

North Carolina State University
College of Natural Resources
Department of Forestry and Environmental Resources
3120 Jordan Hall
Raleigh, North Carolina, 27695-8008
Phone 919-515-2891
Email: forestry-web@ncsu.edu